Manuka Honey backed by Dr Hilary
The only brand approved by Dr Hilary

Genuine, Tested, and Proven

From New Zealand's biggest independent brand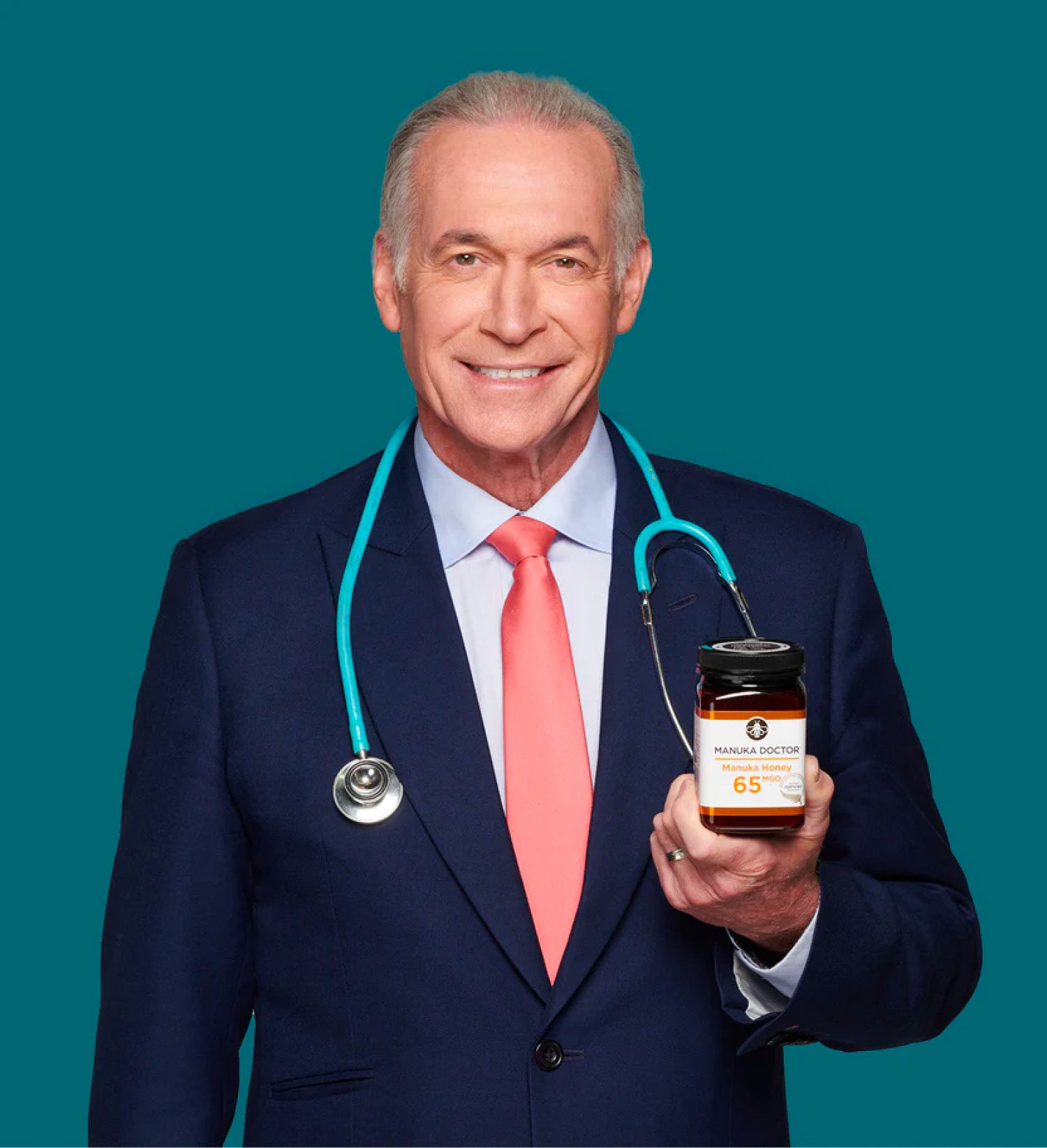 Dr Hilary Jones and Manuka Doctor
Manuka Doctor's relationship with Dr. Hilary Jones goes back 5 years. As Dr. Hilary himself says, "I believe in Manuka honey and have been a fan of its properties for many years."

When it comes to selecting a Manuka, Dr. Hilary says "If you are buying Manuka honey, be sure to choose a brand that has been independently tested for strength and purity, like Manuka Doctor. Their honey is tested 5 times at independent labs before sale, so you can be sure it is the real deal."

As an independent expert, Dr. Hilary is working with Manuka Doctor to help customers support their wellbeing and achieve their health goals.
NATURE'S OLDEST REMEDY
"Honey is one of nature's oldest natural remedies, with emerging science showing that it has many potential uses in the body" says Hilary. "In fact, scientific research has suggested that honey should be the first line of defence against upper respiratory tract infections".
Dr Hilary Jones is a GP, TV presenter, medical broadcaster, author and public speaker.

He qualified in 1976 at The Royal Free Hospital in London and became a Principal in General Practice and a GP Trainer in the early 1980s.

He has been described as the UK's most well-known and trusted GP thanks to over 30 years in medical broadcasting on National TV.

Still working as a GP, Hilary remains a passionate spokesperson for medical education and advocates exercise and humour are the best medicine of all.

Unfortunatly Dr Hilary cannot provide one to one medical advice.